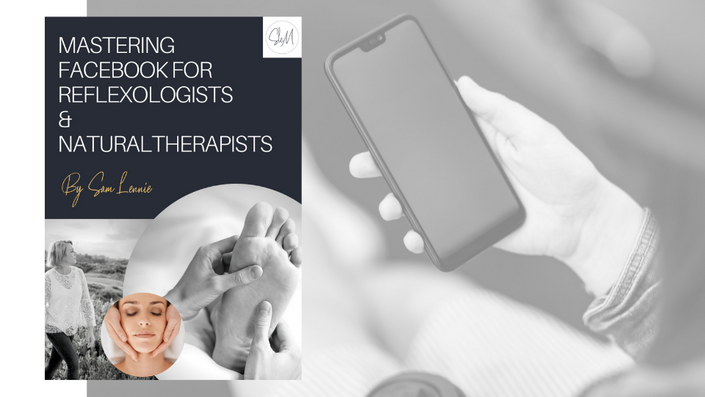 Mastering Facebook For Reflexologists Digital Book
Everything you need to know about promoting your Reflexology business on Facebook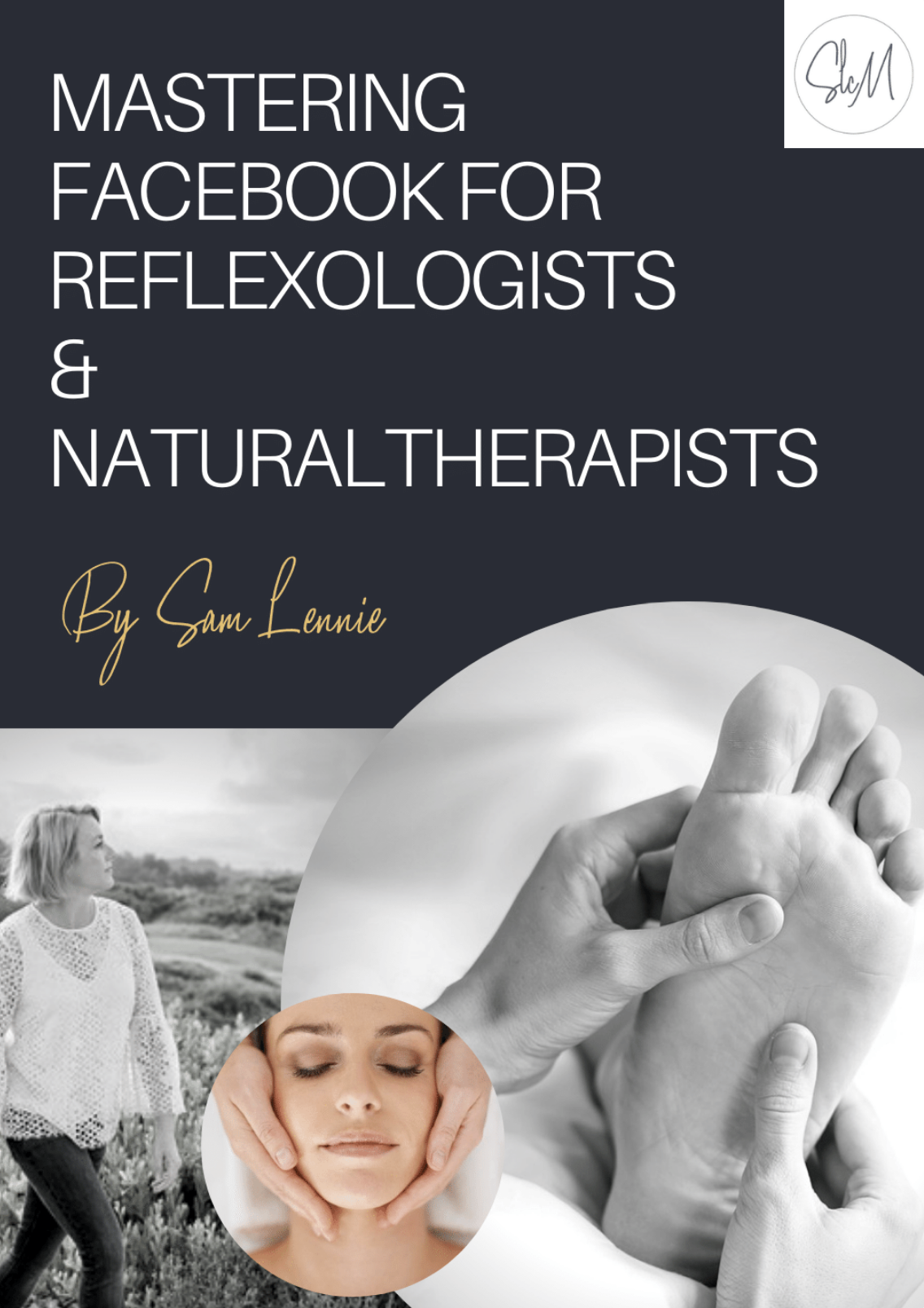 Your Instructor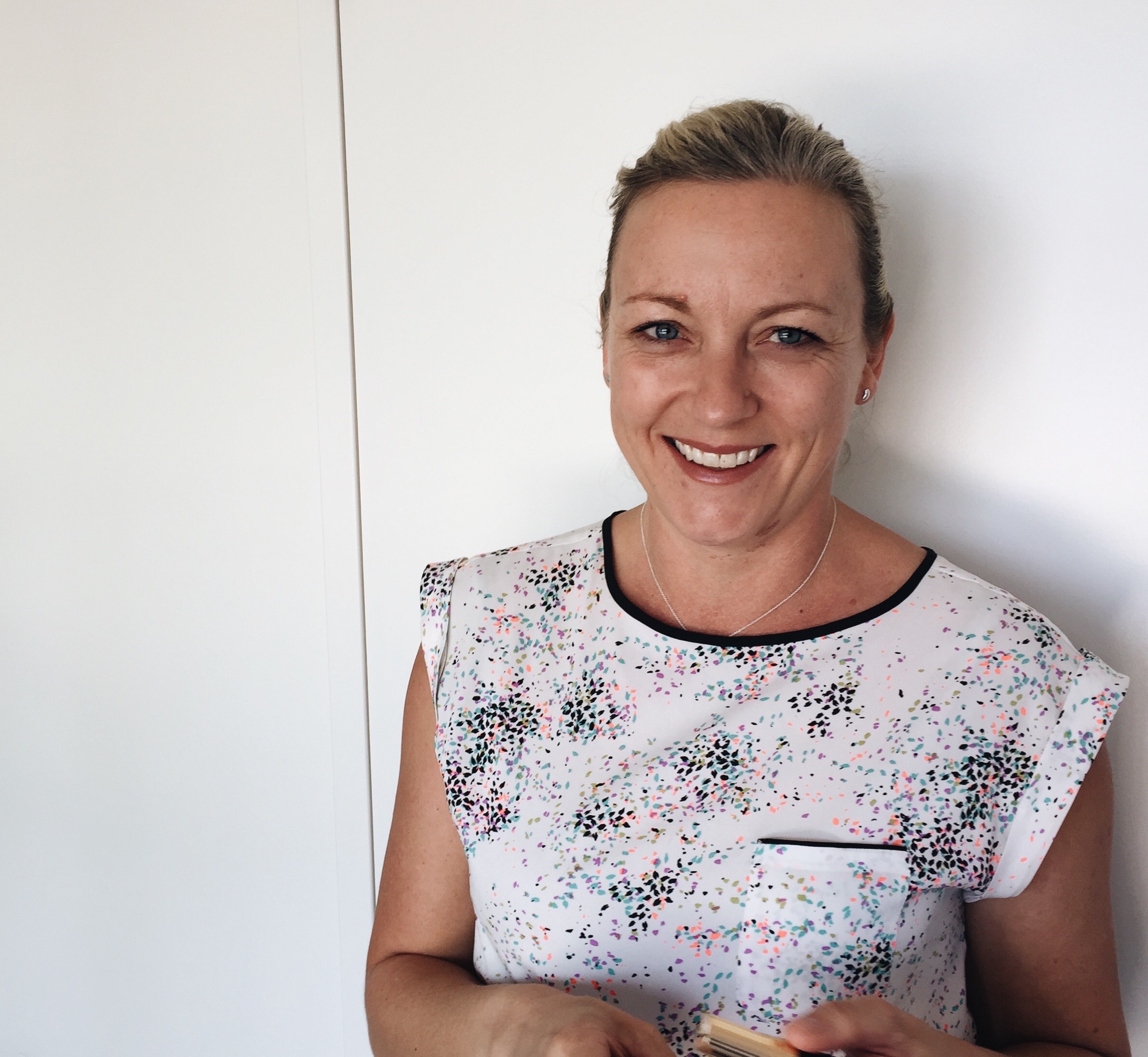 Hey I'm Sam,
Over the last three years, I've helped lots of talented women in 3 countries to overcome their biggest challenges to create a highly reputable, massively consistent, client loyal, booked out therapy business and the life of their dreams.

Through my private coaching programs, I've been lucky to observe therapists shift from panic and fear and wondering why there was no momentum in their client numbers or income figures, from feeling despondent and stuck to transformations far beyond what they thought they could achieve.
Money for bills, but lots more money for the fun stuff with family, for their own empowerment and independence, and for honouring the voice, talents and gifts of women... capable, strong women... a feminine energy that's a beautiful force for good in this world.

I'm here to help you do things right and get what you want.

ABOUT SAM

In January 2019 I set about manifesting a dream of living in a beautiful home with a pool, near the sea in 'paradise'. 5 months later I moved from an apartment Sydney to the Sunshine Coast and that dream became a reality. How did I do that? A combination of aligned actions, aligned thoughts and aligned feelings.

But how did this all come about?
I am a Certified Reflexologist, Reiki Master Practitioner & Transformation Guide with a super busy practice.

Nearly five years ago, I moved my business from the UK. I had a few Marketing techniques under my belt when we decided to pack up and move across the world from a small market Essex town to a big sought-after city.
With no contacts or a network of friends and family to rely on though, boy did I need to use every technique I knew of to get up and running and generate a good income.
And Sydney is an expensive place to live!
Over time, I invested $50,000 of my own savings to learning skills from the best marketing and business experts in the world. I implemented some pretty cool ways of engaging with people online to help them overcome their health challenges.
Online and via social media, is now the primary way that I attract clients.
It's not an understatement to say that Social Media is awash with people that need your help and want to learn how your service can benefit them. Once you know how to target them, get clear on the language that resonates with them and meet their desires, you'll have a consistent stream of interested people.

Success is out there for you, you just need to know where to look and how to make it work for you.
And I can help you to get it right.